"The Steelcase Coordinated Office Approach", recently submitted to our photo group by IAAFOTS
A reprise of the Steelcase advertising posted back in MCM's first year. See below for more immaculately/absurdly coordinated office spaces from 1960s-era issues of Fortune magazine. Thanks for sharing your pristine scans, Paul!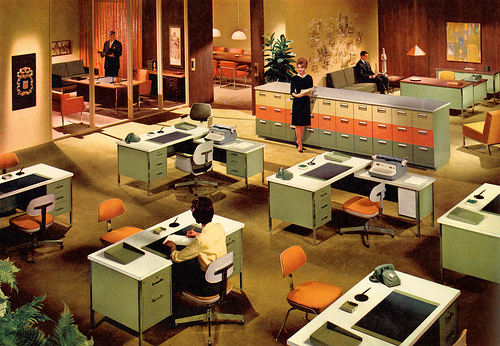 See also: Steelcase Matchbook.